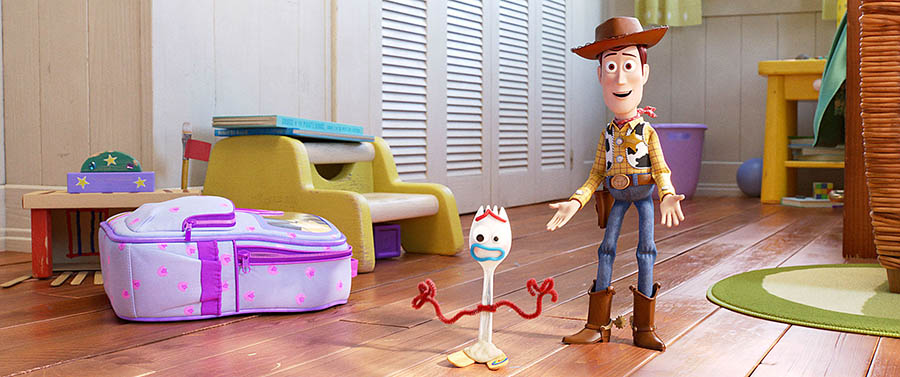 An exciting new adventure is launched in Toy Story 4 when Woody (voiced by Tom Hanks) and the gang accompany young Bonnie on her family's fabulous cross-country road trip. They must take an unexpected detour, however, after Bonnie's beloved new "toy" Forky (voiced by Tony Hale) heads out on his own. Woody also has an unexpected reunion with the long-lost Bo Peep (voiced by Annie Potts), among many other challenges and surprises.
Young people of all ages can enjoy a another fun adventure in the comfort of their own home, thanks to a series of activity sheets that have been released in celebration of the family-friendly film. Kids will enjoy coming up with "Give This Buddy Movie a Plot," answering a selection of "Favorite/Least Favorite" items, unjumbling words to reveal a classic quote, and deciding who gets which role when playing Old West with beloved characters. Other activities include a word search, how many words can you make out of "Buzz Lightyear," and answering open-ended questions, such as: "What's your favorite childhood toy?," "You can only save one childhood toy — which is it?," and "Would you rather your toys talk to you, your toys do your homework or your toys do your chores?" Adults can get creative with the youngsters — or just sit back and enjoy the quiet merriment!
Check out all the activity sheets below. Toy Story 4 opens in theaters on Friday, June 21; tickets are now available.