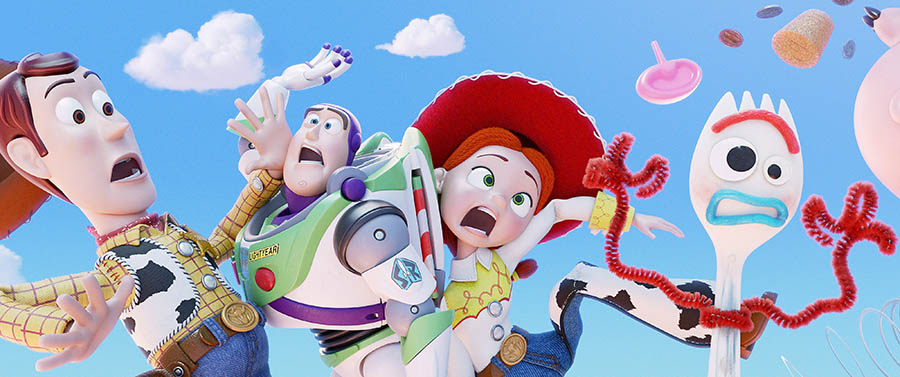 Those treasured icons of vim and vigor, Woody (voiced by Tom Hanks) and Buzz Lightyear (voiced by Tim Allen), have settled into relaxed and comfortable surroundings in Toy Story 4, where they live along with other toys under the protective care of the delightful Bonnie. The young girl has transformed the bashful utensil Forky (voiced by Tony Hale) into her most beloved toy, so when Forky goes missing, it's up to Woody, Buzz and their friends to reunite Bonnie and Forky.
The story behind Toy Story 4 actually began years ago, when Woody and Buzz, and the talented stars who voice them, first became friends. That ever-deepening relationship gets the spotlight in a new video, as Tom Hanks and Tim Allen talk about the characters and their personal friendship. Hanks says that the two speak almost a "secret language" together. The actors also describe each other with a single word, decide who has the better catch phrase, talk about what first attracted them to their characters and share their thoughts about the new film.
Enjoy the video below, then get tickets to see Toy Story 4 when the animated adventure opens in theaters everywhere on Friday, June 21.